The Present Course of Electrification Showcased in Washington, D.C.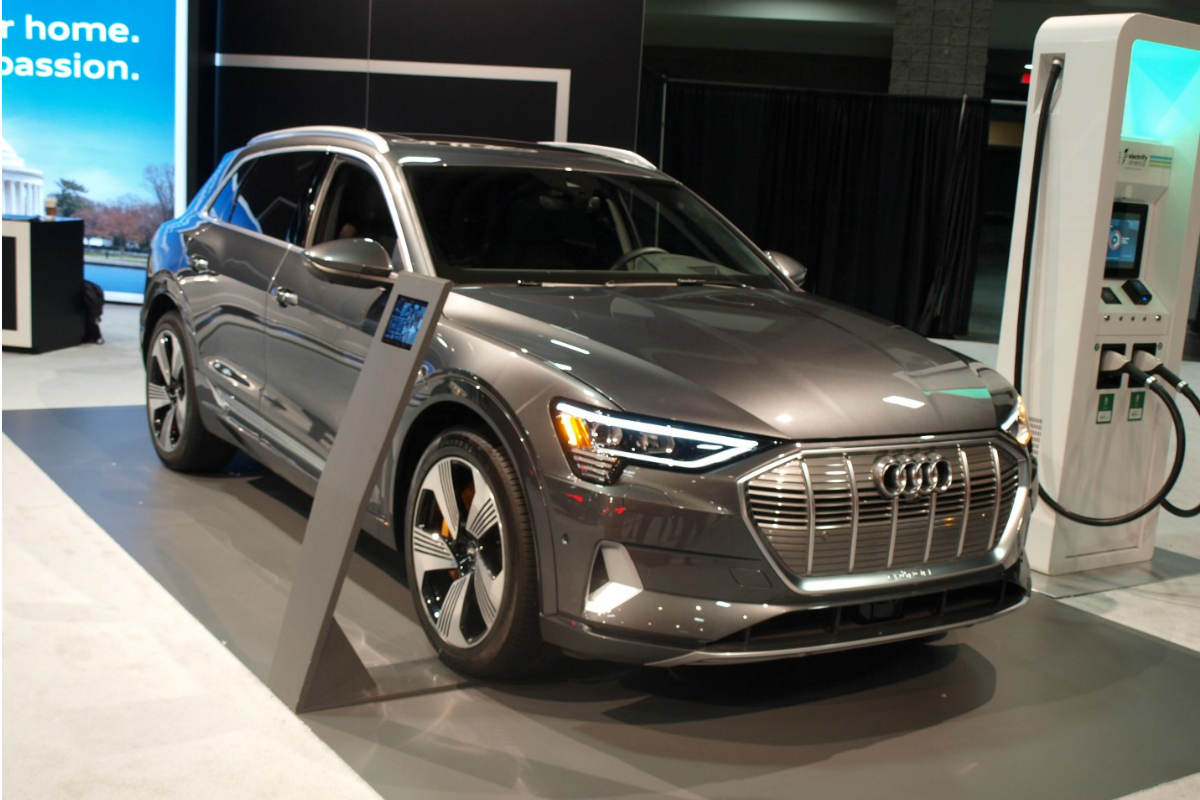 As the future is becoming electric, where will this future take place?
While the West Coast leads in electric and plug-in hybrid vehicle registrations, the battleground is actually in our Nation's Capitol – Washington, D.C. It is the place where policy and standards are developed and tested for electric vehicles and plug-in hybrids.
It made sense that CarSoup.com was invited to Washington for a day of information exchange and demonstration on the latest of electric and plug-in hybrid vehicles. We were welcomed by the Washington Automotive Press Association, along with Audi, Electrify America, Kia, and Subaru.
The backdrop of our day with electric and plug-in vehicles was the Washington Auto Show. The show already had an indoor track for visitors to take turns in driving the latest electrified vehicles. We wanted to know more about what is on our horizon for you to consider, if you are in the market for an electrified vehicle.
As we know, the Audi e-tron quattro SUV is coming to showrooms soon. The battery-electric vehicle is promising an estimated range of 204 miles, which you can go 54 miles based on a quick 10-minute charge. The e-tron can be recharged with DC Fast Charging, as well as Level 2 240V charging.
The story is not just the vehicle itself, but rather Audi's partnership with Electrify America in terms of charging services for its owners. Electrify America operates a network of more than 16,000 across the country, with plans on adding another 2,000 chargers at 480 sites by the end of 2019.
The partnership with Electrify America will enable Audi owners to get the first 1,000 kilowatt hours of charging at no additional cost when they purchase an e-tron SUV or any of the upcoming electric or plug-in vehicles Audi is set to introduce well into the next decade. That first set of charging is good for approximately 2,000 miles of driving.
We had a chance to ride along the e-tron inside the Washington Auto Show's indoor electric vehicle track. The professional drivers conducting the indoor course demonstrated that it has the soul of an Audi even with a fully electric driveline. It is quick – Audi claims a 0-60 MPH sprint of 5.5 seconds. We found plenty of controlled roll and lean through tight maneuvers, but it is also a very comfortable place to be.
Pricing for the Audi e-tron quattro SUV starts at $74,800.
On the other side of the pricing spectrum was the Kia Niro EV. We were shown Kia's latest member of the Niro member, joining the Hybrid and PHEV models later this year. It features a battery0electric driveline with 291 pound-feet of torque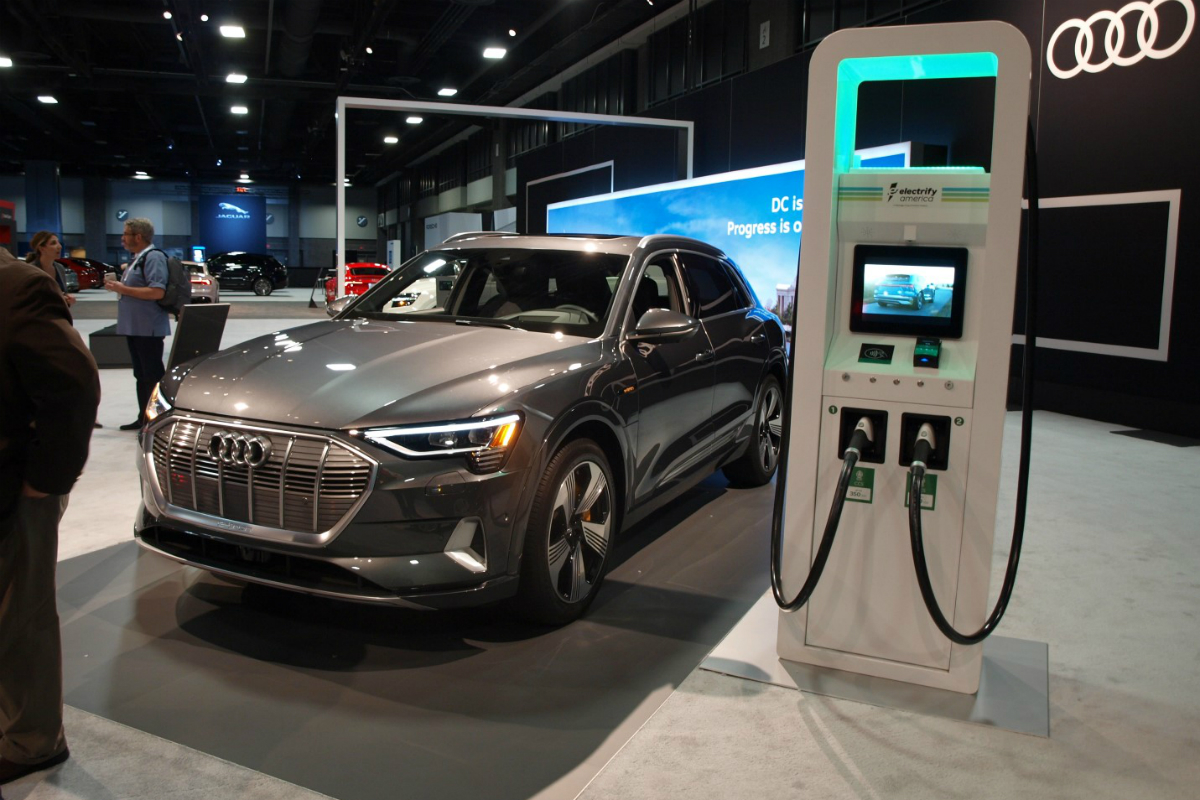 If you have driven a Niro, there are only a few differences between the Hybrid, PHEV, and EV models. The EV's front end is a dead giveaway with the absence of a grille and its large plug-in port integrated with the front fascia.
Kia's target for battery range is 240 miles, which puts it in a competitive space with other EVs priced under $50,000, including the upcoming Kia Soul EV, the Hyundai Kona EV, the Chevrolet Bolt EV, and the Nissan Leaf e-Plus. In comparison with these other models, the Niro offers more interior space overall.
We had the chance to drive the Kia Niro EV on the streets of Washington, D.C. and found that it was at home battling traffic in the District's tight streets, while maneuvering around bicyclists and scooter riders.
Pricing has not been announced for the Kia Niro EV at this time.
The WAPA EV Day is not all about battery-electric vehicles. Subaru showed us their latest electrified vehicle, the Crosstrek Hybrid. In contrast the previous generation model, Subaru made this one a plug-in hybrid model with an electric-only range of 17 miles. Once the battery is reduced to almost drained, the 2.0-liter Boxer four-cylinder engine takes over. In all, Subaru claims a combined 480-mile range, while still offering its Symmetrical all-wheel-drive system riding on an 8.7-inch ground clearance for off-road driving.
The Crosstrek Hybrid will start from $34,995 with sales in 13 select states across the USA.
What we have learned from WAPA EV Day is for the future to be electric, there has to be a universal acceptance of vehicles that have even partial electrification in their driveline. It also means that the infrastructure for both public and private charging has to meet the needs of the current electrical grid, as well as to campaign for more improved delivery of electricity at a higher capability to feed the growing need for vehicle charging.
All will come in due time.
Story Credits: CarSoup Editors
---