2019 Nissan Murano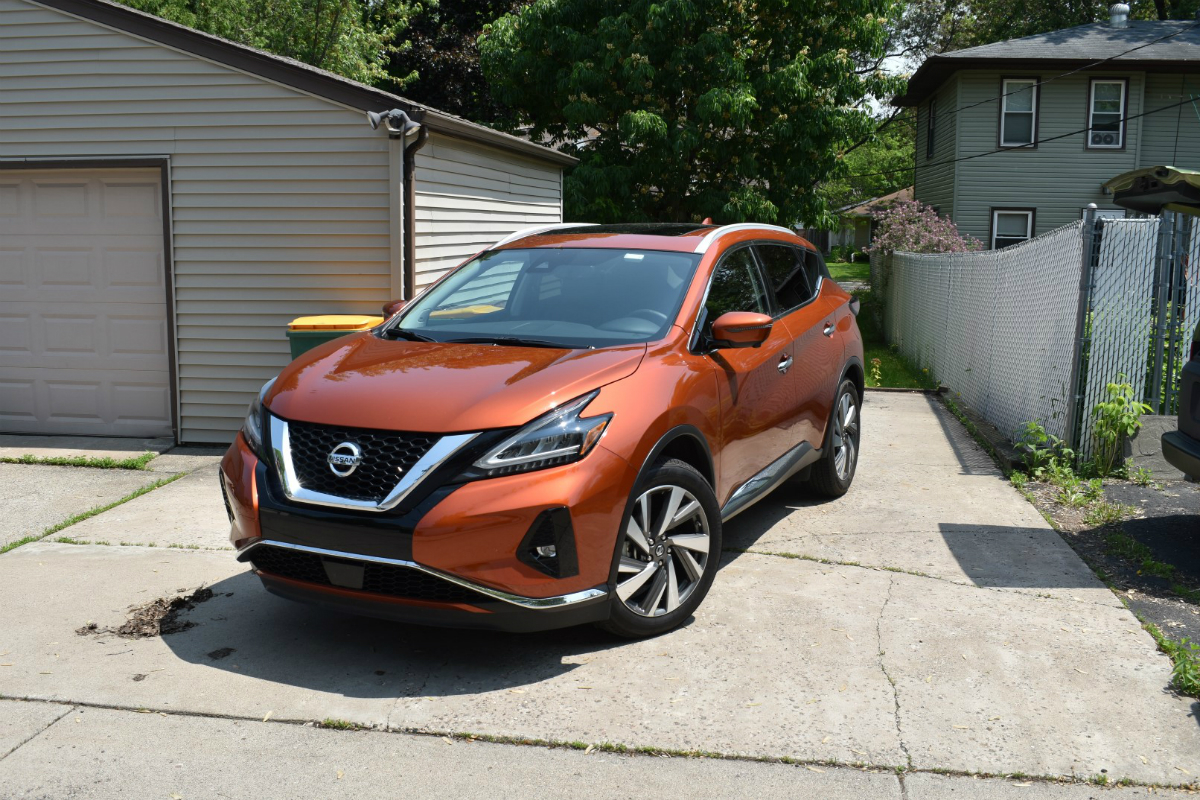 The Nissan Murano has always been known as a stylish "premium" SUV/crossover for those looking to stand out in the crowd. In recent years, that crowd has converged on the Murano with their own interpretation of a two-row, mid-sized family carrier with a design that somehow resembles Nissan's own work of art.
With a new set of competitors, can the Nissan Murano hold its own? Will its "premium" status help keep the Murano on top of your shopping list? We had a chance to drive the revised 2019 SL to find out if it still holds up in the face of new competition.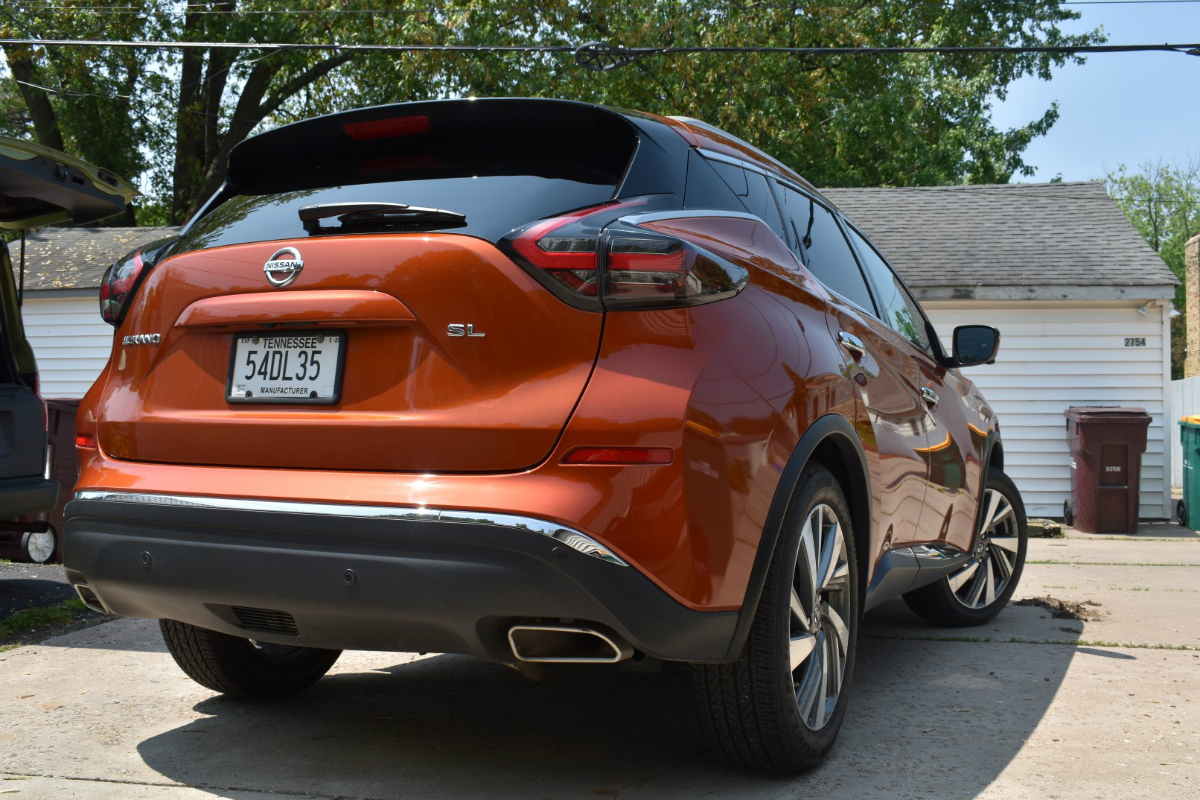 A few years ago, Nissan took a risk by pushing the envelope to sculpt the Murano's new shape. It fits this two-row mid-sized crossover's history, as it has always been a polarizing vehicle. Yet, Nissan's modern design tenets were expanded with deeper scalloping, shaping, and use of chrome accents to dictate key elements of the Murano's exterior.
The doors open wide with huge step-ins for all passengers. The tailgate opens up high and wide as well. In this Platinum trim, the use of chrome is tastefully done as set within the shapes of the body. A few updates to the Murano – including the new grille, headlamps, and taillights – help to keep this design leader fresh for 2019.
This theme carries over into one of the best interiors ever designed by Nissan in the past few years. The quality inside of the Murano is so top-notch that one could easily mistake this for an Infiniti. The SL model is a prime example, with its brushed silver trim complimenting the black leather upholstery. The cabin is well laid-out for optimal room for five along with a focused driver's cockpit.
A wide information screen dominates the instrument binnacle. The graphics are great with a clear readout for trip, economy, and vehicle functions. The speedometer and tachometer were pushed to the side, but still fully readable by the driver at a glance. Controls are great and tactile to work with. The center stack has an air of excellence with its large touchscreen and excellent climate controls. The screens on the infotainment system are improved with better audio readouts and an improved navigation system.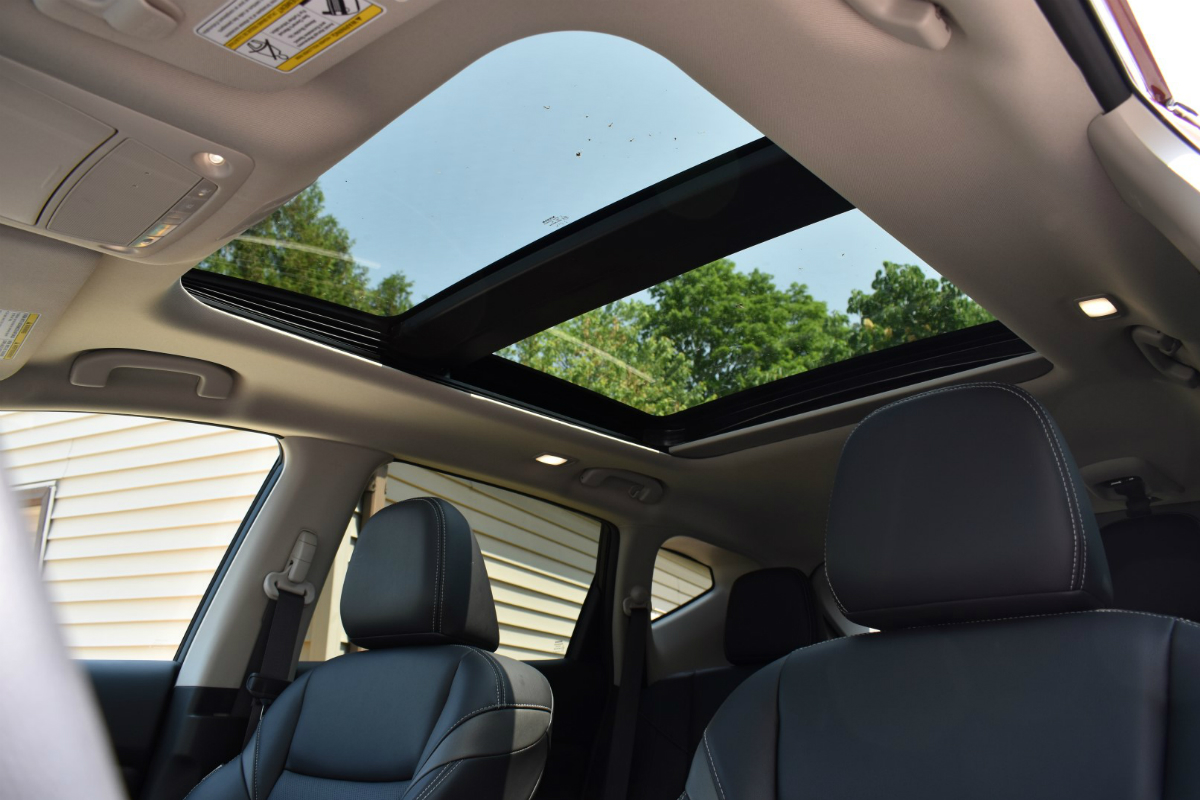 The best way to describe the seating in the Murano is "cushy." The leather is soft and truly fitting of a more premium vehicle. While comfort was excellent, bolstering could have been better to lock in the driver behind the wheel. Rear seat room is exceptional with excellent headroom and a flat floor. You can seat three average-sized adults in the back seat. Cargo space was large with 39.6 cubic feet available behind the second row.
The VQ35 V6 may be the same 3.5-liter version found on many Nissan models. With 260 horsepower available, this engine had no trouble putting 4,017 pounds of all-wheel drive crossover on its back. Nissan's Xtronic continuously variable transmission has certainly improved with better transitions between ratios to handle traffic conditions and in-town driving. Our tester had front-wheel-drive, however you can opt for an all-wheel drive system on every trim level of the Murano. We were happy to average 27.3 MPG with our tester.
The cushiness of the lavish interior was translated onto a smooth riding platform that is relaxing and enjoyable to drive. Road imperfections were managed quite well with absorbent shocks and suspension systems. On the flip side, handling is also on the soft side. With curves, gentle care would have to be taken on them as it will lean and roll a bit at the limit.
On-center feel of the steering was also on the soft side. There was definitely some play in the wheel. Turning and steering action was on point with precise turns accomplished without fail. Brakes were fine with solid stops observed in normal and panic situations. For enhanced safety, Nissan added their Safety Shield 360 suite of driver assist technologies to the Murano. Features included in this suite are Automatic Emergency Braking with Pedestrian Detection, Blind Spot Warning, Rear Cross Traffic Alert, Lane Departure Warning, High Beam Assist and Rear Automatic Braking.
A front-wheel drive Nissan Murano S is priced from $31,370. Our SL tester came in with a sticker price of $42,885.
We talked about that the Nissan Murano has attracted a new set of competitors in recent years. Those new competitors include the Chevrolet Blazer, Hyundai Santa Fe, Buick Envision, and Honda Passport. Customers are also comparing the Murano to the Ford Edge, Kia Sportage and Sorento, Jeep Cherokee and Grand Cherokee.
In contrast to its newest competitors, the Nissan Murano is no longer a unique vehicle with an edgy design. However, it is very relevant and a fantastic buy for the money – in the face of the competition. You simply cannot go wrong with a Nissan Murano.
Story Credits: CarSoup Editors
---