2020 Acura RDX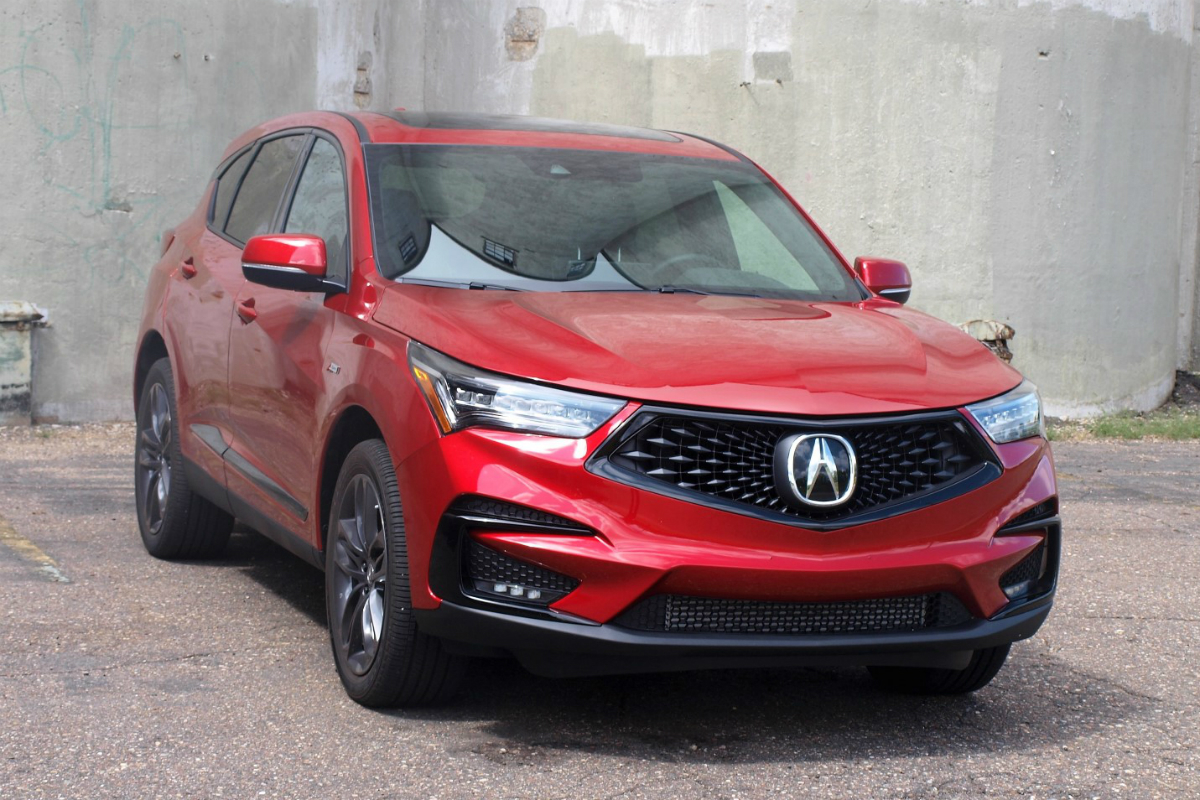 Acura is getting their swagger back. It all started with their newest version of their premium compact SUV - the RDX.
The RDX has always been Acura's go-to small SUV since it was first introduced in 2006. They offered plenty of space and performance for families looking to step up from mainstream brands wanting a fun-to-drive SUV for everyday use.
For 2019, the third-generation RDX was introduced. Customers responded, giving it the boost it needed in the market. For 2020, a few changes were made to enhance this leader among SUVs in its class. Our A-Spec tester arrived to show us the direction where Acura is heading into the new decade.
It starts with a very sharp design that erases everything we know about the first two generations of the RDX. This clean sheet design offers sharper lines and angles starting form the diamond-shaped grille that is now part of Acura's new identity. The headlight unit houses multiple LED bulbs creating a brighter light for improved vision. The profile seems lower, but it rides at the same height as its competitors. The roofline slopes normally cascading down to a sculpted rear end with boomerang-like taillights.
Our A-Spec tester swapped chrome trimmings with glossy black finishes. Glossy dark gray/black wheels finish out the A-Spec look on the RDX.
Stepping inside the RDX offers more revolutionary design elements that is influenced by the latest NSX and should be found on future Acura models. The instruments have dials with a silver face with red-lighted numbers and a customizable TFT screen in-between them. They are a challenge to see when the sun interferes with the instrument binnacle. Reading the dials are much better at night.
The transmission is operated by buttons sitting high on the center console. Above that is the Dynamic Control knob that switches drive modes up to Sport +. The infotainment screen is a stand-alone tablet on top of the center stack. Below the transmission set is a new-to-Acura touch pad set that controls the infotainment system. It takes some patience to master the touchpad.
Seating is comfortable up front and in the rear. Our A-Spec tester came with a black leather and suede upholstery with silver-gray piping for a sporty look and feel. Front seat space is excellent, thanks to great headroom. Rear seat room is equally great with excellent leg and head room. The rear seats do adjust for recline. Cargo space starts off with a generous 29.5 cubic feet behind the rear seats. Fold those seats down, and you have up to 58.9 cubic feet of space.
Underneath the RDX's hood a 272-horsepower 2.0-liter turbocharged four-cylinder engine with a 10-speed automatic transmission. Our tester came with the available Super Handling All-Wheel-Drive system, designed for maximum grip when needed. Combined, this is a powerful driveline that makes driving a pleasure. One thing to note is when you flip the Dynamic knob to Sport +, you only get 8 out of the 10 gears from this transmission for more torque control and performance.
The RDX tended be a bit noisy, but one can excuse this as being a sportier offering in its class. For fuel economy, we averaged 25.0 MPG in our care.
The ride quality is quite good. The RDX behaves well over rougher sections of road, as well as on smoother highway sections. Handling is much better than a lot of its competitors, with near flat cornering and superb body control.
We also liked the steering as it was precise with a great turning radius and on-road feel. You can weight down the steering action by selecting the Sport or Sport + modes. Braking is good with solid pedal feel and action. We like the stopping power of the RDX overall.
Acura equipped their RDX models with a complete suite of driver assistance features, including their Collision Mitigation Braking System, Adaptive Cruise Control with Low Speed Follow, Lane Keeping Assist System, Road Departure Mitigation System, Forward Collision Warning, and Lane Departure Warning. It all worked very well.
Pricing starts at $37,600. Our A-Spec tester with SH-AWD came with a sticker price of $47,195.
Acura positioned their RDX against some formidable choices in its class. These choices include the BMW X3, Mercedes-Benz GLC, Audi Q5, Jaguar E-Pace, Alfa Romeo Stelvio, Lexus NX, Infiniti QX50, Cadillac XT4, Lincoln MKC and Corsair.
However, we found the overall value of the RDX a winner in our eyes. It is a great option for those looking for a premium compact SUV/crossover with a sporty demeanor. It has been a success for Acura so far. We hope this would be on your shopping list, as well.
Story Credits: CarSoup Editors
---