2020 Volvo XC40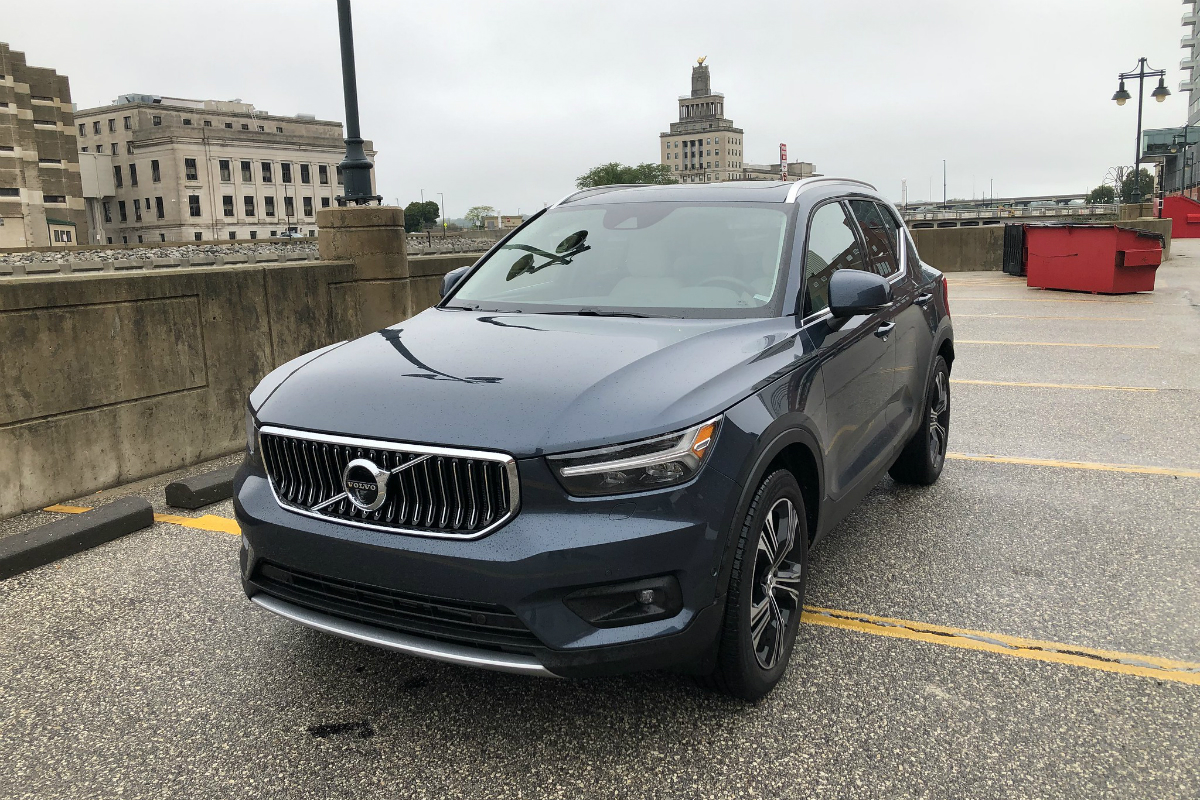 Recently, Volvo introduced a new smaller SUV that was designed for their ore urbane customers. It would become the first vehicle offered under their subscription service called Care by Volvo, designed to attract those customers who want to not worry about the burden of ownership.
As we found out, the Volvo XC40 is more than just a premium urban runabout. It is much more than that.
Here is what we found out about the 2020 Volvo XC40…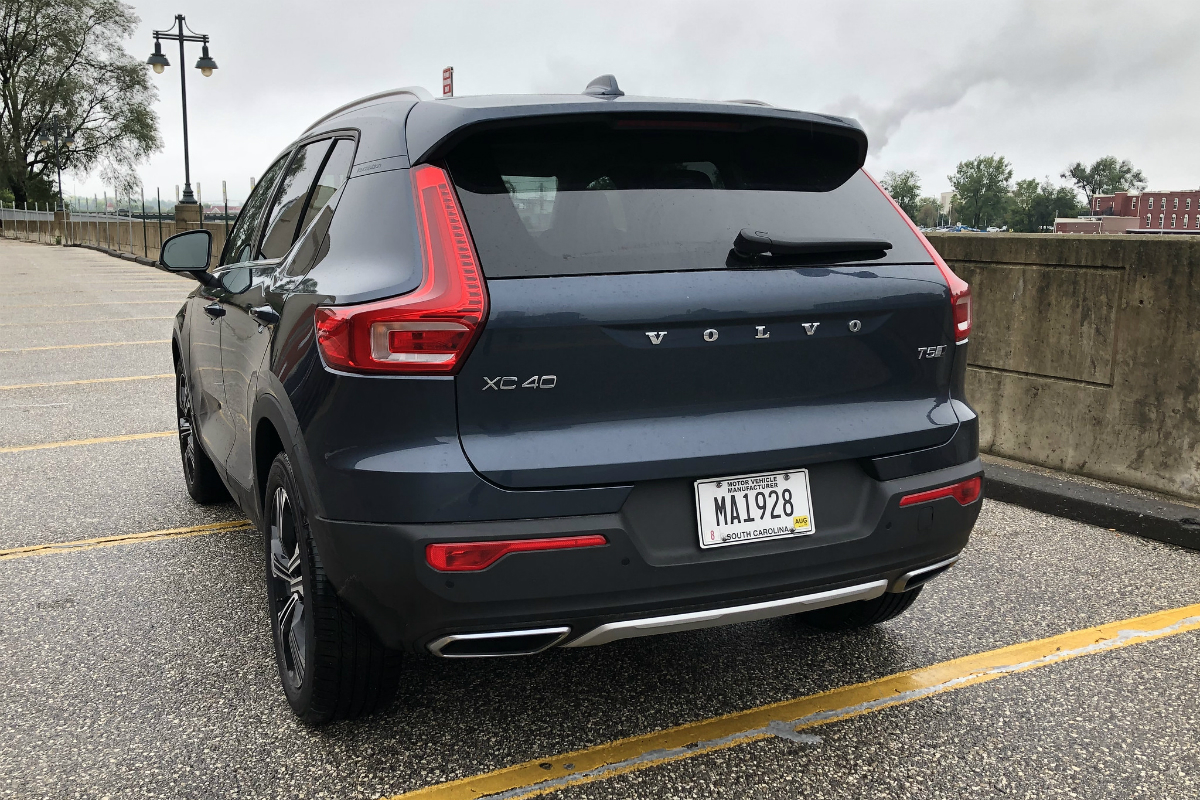 The small size lends itself to easier parking with a higher driving position for better command of the road. This formula is wrapped up in modern Volvo style – "Thor Hammer" headlamp units, chromed Inscription grille, a flatter hood, and a stylish roofline and greenhouse that is a departure from that we have seen in the larger XC60 and XC90 models.
The roofline slopes with a sporty profile, while the rear door windows and angled towards the top of the roof. There is no additional glass on the C pillar – replaced by a panel announcing the trim level of this XC40. Our Inscription tester came in a single-tone paint job that is simply luxurious. Usually, you will find the XC40 in a two-tone finish, with the roof pained in a contrasting color.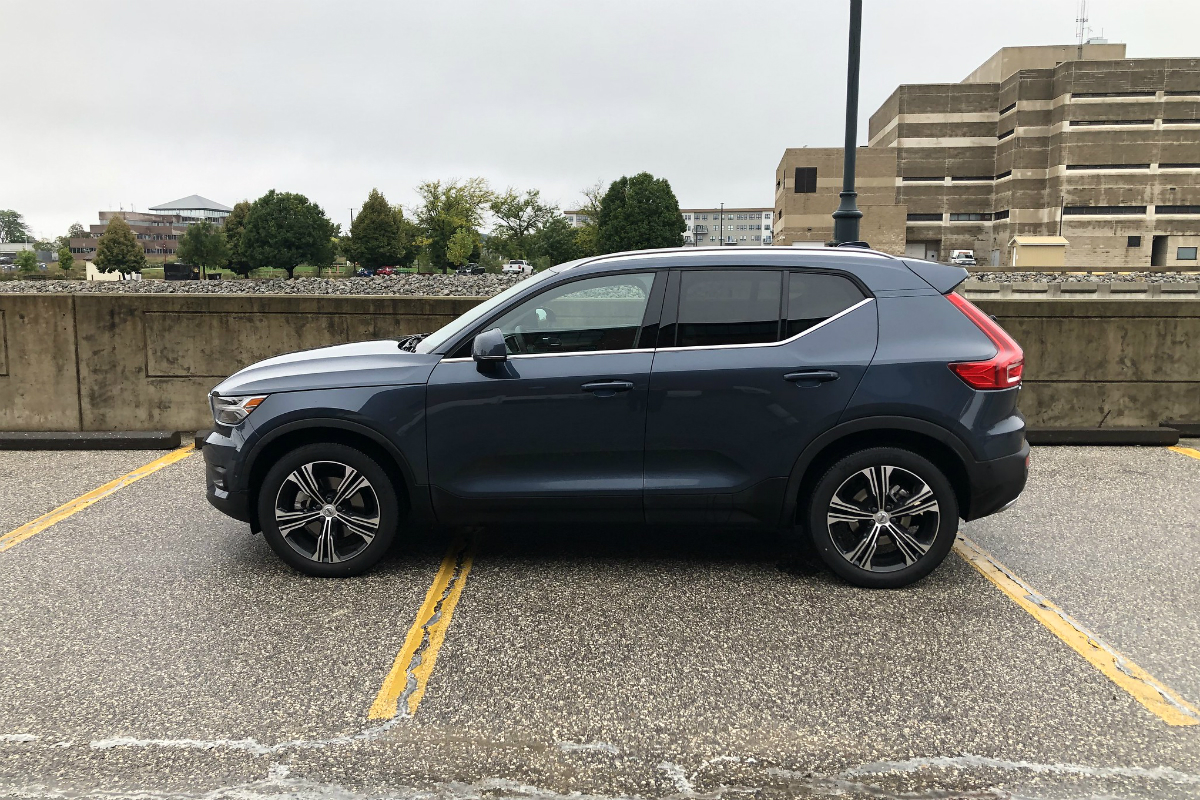 Choosing the Inscription elevates a very straightforward and practical interior space. You will find a lot of Volvo elements inside – with the tablet-like Sensus infotainment screen where some vehicle functions are controlled to the minimalist switches below it, on the console, and on the steering wheel. Instrumentation is a full digital screen with two large dials, a fuel gauge, and an information screen off to the side for driving data.
We should mention that some customers may be enthralled with the XC40 Inscription's shifter. It is a small toggle-like shift-by-wire actuator that is found in other finishes on the other models. On the luxurious Inscription, it comes in a clear and chrome finish from Swedish glass and crystal producer Orrefors. It is a nice touch, but it does some getting used to if you have not used such as shifter before.
The light colored perforated leather seats are supportive and comfortable. You get power adjustments for height, rake, recline, and lumbar support for the driver. Space is very good up front, as well as in the back. Adults can get comfortable for journeys over some distances. Cargo space is large for its size, measuring out to 57.5 cubic feet with the rear seats folded down.
XC40 customers can choose between two turbocharged 2.0-liter four-cylinder engines. A 187 horsepower T4 version is available only with front-wheel-drive. Our all-wheel-drive tester came with the more power 248 horsepower version, know as the T5. The higher performance version is better for highway driving, offering a quick response from the accelerator pedal for passing maneuvers. Combined with the standard eight-speed automatic transmission, we averaged 29.5 MPG.
By choosing the Inscription trim, our XC40 had a more balanced ride that absorbed rougher surfaces very well. It makes highway driving less of a chore. You will find some softness in the cornering, even with quick response through key handling maneuvers. You can improve things by selecting to Dynamic in the Drive Mode menu.
In Comfort or Normal mode, the steering wheel had a very soft feel with some on-center softness at lower speeds. A switch to Dynamic mode will weigh down the steering for better control. The turning radius is tight and response at the wheels are quite good. The brakes are strong with good pedal response and short stops in normal and panic situations. We wished that the brake and accelerator pedals were not too close together.
There are three trim to choose from, each one offering a front-drive or all-wheel-drive version. The Momentum T4 version starts at $34,345. Our top-of-the-line T5 AWD Inscription came with a sticker price of $47,395.
The XC40's position in the premium vehicle market is set for growth, as new competitors are lining up to make your choice a tough one in this segment. Among the Volvo's competitors are the Audi Q3, Mercedes-Benz GLA and the upcoming GLB, BMW X1 and X2, and Lexus UX.
Even with increased competition, the Volvo XC40 stands out above all comers with its design, performance, and overall execution. In fact, it is currently the choice in its segment – well, that is what we believe. If you're in the market for a small crossover/SUV from a premium brand, take a good look at the Volvo XC40. You'll be glad you did.
Story Credits: CarSoup Editors
---