2022 Genesis GV70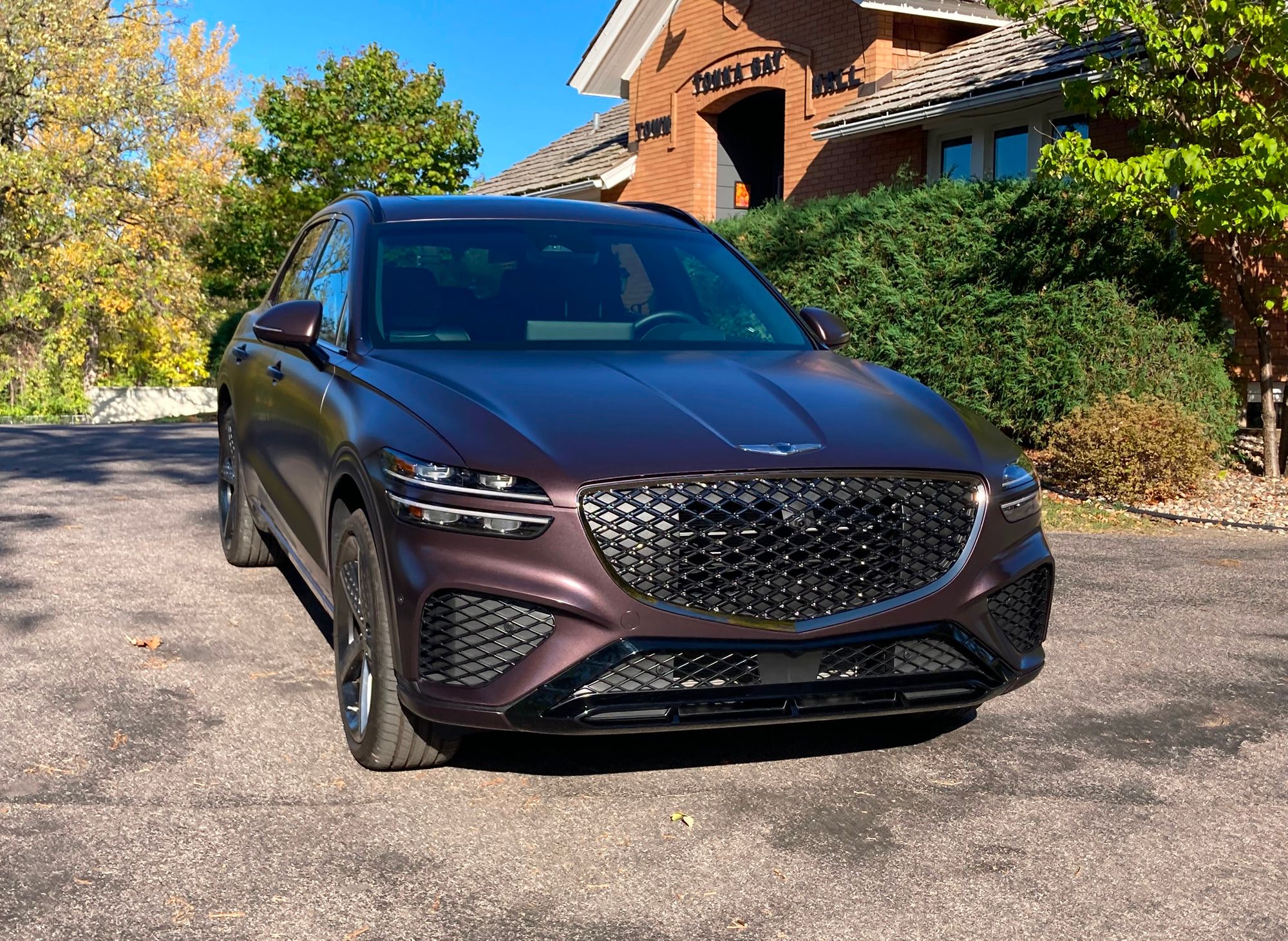 In the luxury market, Genesis has not only grown its lineup – it is making their presence known.
Distinctive design, engineering, and value serve to keep the doors open for this upscale brand from Hyundai. It takes even more to nudge its way into parking lots of fine food shops, the best schools, and other trappings of their intended demographic.
Its latest vehicle hits right at the hottest segment among luxury vehicles – the compact SUV. The 2022 Genesis GV70 arrives with the same high style and class we expect the Korean brand. Is this mark of distinction attractive enough to draw customers from their usual luxury vehicles?
It is very distinctive on the outside. Wearing a lot of the marks of Genesis design – the split horizontal headlamps and taillamps, along with the bold shield-like mesh grille – gives the GV70 its identity. This is enhanced with a sloping roofline and a curvaceous trim piece connecting the glass silhouette in a "s" shape. The doors open wide, as does the liftgate in the back.
Our tester came with a matte finish in Barossa Burgundy. While trendy, it does require special cleaning by hand rather than a trip to your local car wash. On the other hand, the package that came with the vehicle included a set of 21-inch alloy wheels with an entertaining rectangular dimple design. In all, it is a very eye-catching SUV.
Inside, your eyes will continue to be entertained. Various curvy shapes are found on the instrument panel, along with a low cowl for better vision. The 12.3-inch digital instrument cluster itself has a three-dimensional effect that can be changed depending on the drive mode you are in. You also have a lot of information available to you on this screen, along with the blind spot views from each side of the GV70. Worth mentioning is the head-up display with its superb graphics, especially when you are making lane changes.
A wide 14.5-inch infotainment touchscreen dominates the center stack, which also includes a nice touchscreen for the climate control below. Two knobs dominate the center console – one for the infotainment screen above and the other is the shifter. There is a lot of knurling details on the knobs, carbon fiber trim on the doors and center console, and other various high quality materials throughout the cabin.
That also includes the seating surfaces, which our tester offered a combination of Nappa Leather and Suede. The front seats are very supportive with automatic bolster adjustments, depending on speed and drive mode and an automatic massaging-like feature that detects when you are fatigued while you are driving.
Rear seat room is more for average-sized adults although there is plenty of headroom even with the panoramic roof above. There is also 28.9 cubic feet of cargo space behind the second row of seats, which is expandable to 56.9 cubic feet when they are folded down.
Our tester was powered a 375-horsepower twin-turbocharged 3.5-liter V6 engine. Connected to an eight-speed automatic transmission, our tester added all-wheel drive to the driveline. The throttle response is very good, and it loves to cruise confidently on the highway. We like this driveline for its eagerness, as well as being relaxed at speed. In turn, we observed an average fuel economy figure of 22.7 MPG.
The GV70 mixes both a sporty demeanor with a purposeful and smooth SUV/Crossover suspension. It offers a balanced ride/handling mix that manages rougher road surfaces, while keeping the GV70 level through evasive maneuvers. You can firm up the suspension by flipping through the Drive Modes to Sport+. If you, it will turn off the traction control and cancel the adaptive cruise control.
While both Sport and Sport+ modes weigh down the steering effort, you still get a decent turning radius from the system itself. On-center feel is fine in other drive modes. The brake pedal feel was very good. The response from the pedal translated into good stops in normal and panic situations.
Pricing for the 2022 Genesis GV70 starts at $41,000. You have a choice of two engines and six packages to add to your SUV/Crossover. Our 3.5T AWD model with the Sport Prestige package came with a sticker price of $65,045.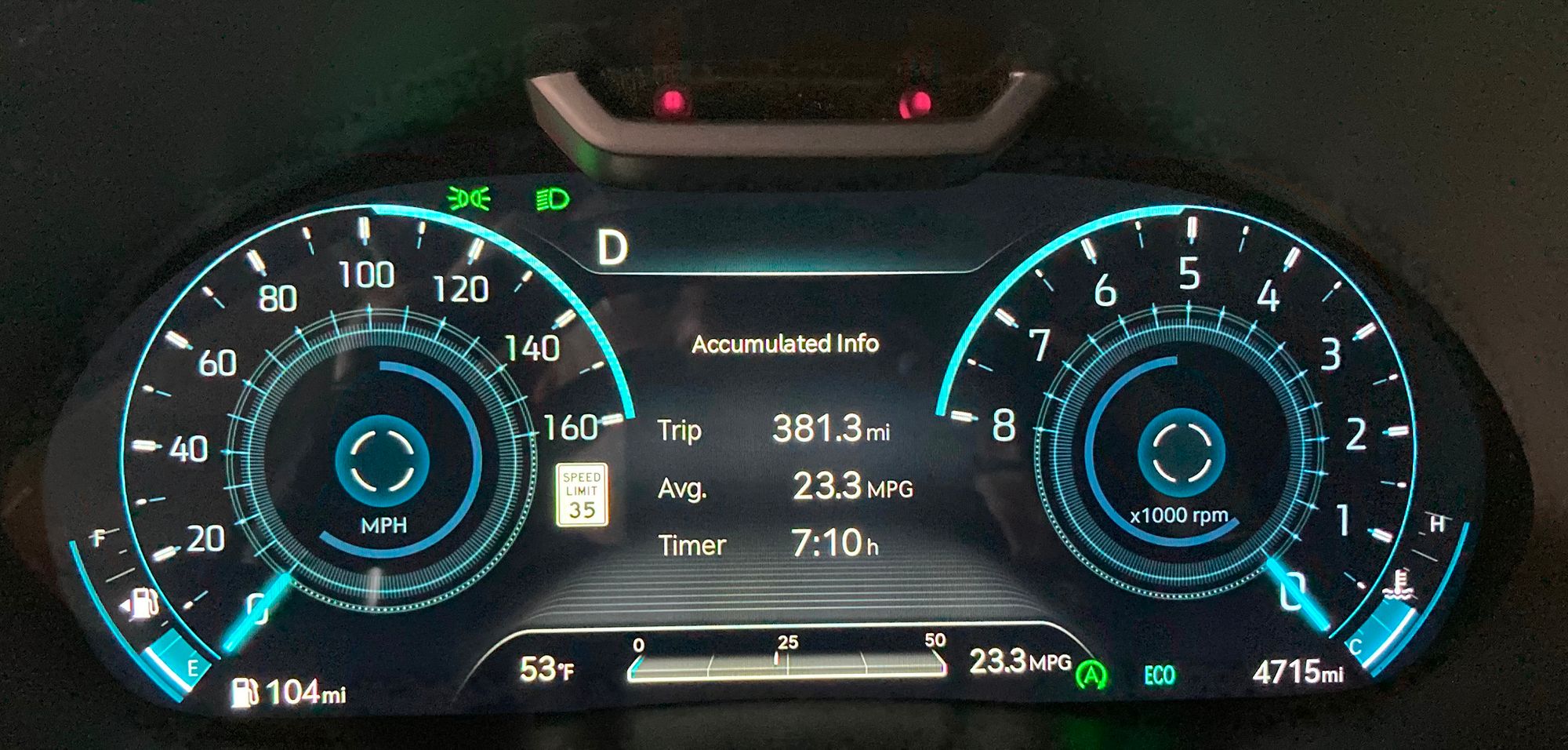 The GV70 lands in today's most important luxury vehicle segments. The compact SUV has become the bread-and-butter for upwardly mobile customers. The GV70 is often compared to the BMW X3, Mercedes-Benz GLC, Audi Q5, Jaguar E-Pace, Alfa Romeo Stelvio, Cadillac XT4, Lincoln Corsair, Lexus NX, Infiniti QX50 and QX55, and Acura RDX.
To be included in that shopping list is a mark of where Genesis has positioned itself among the luxury automotive brands. The GV70 is proof that you can have it all – high style, performance, and luxury. This is one compelling package to consider.
Story Credits: CarSoup Editors
---